Jesus said, "Let the little children come to me..."
At Bay Harbour we put a GREAT VALUEon our children. This is formed primarily out of a mutual responsibility to nurture them In Christ as well as seeing them as a vital part of our community of faith. Secondarily, we see the importance of passing on our beliefs, roles, and responsibilities to them for the future. Because of that we make it a point to train, develop, and encourage them as they grow in their faith. It is our call to assist parents, as their spiritual leaders, in providing them all that they need for life and godliness.
Nursery
For those under the age of three, a nursery is provided. It is divided into two sections: Infant-creepers, ages 6 weeks to 17 months and the Toddlers, ages 18 to 36 months. Weekly we have trained and compassionate "Nursery Ministers," who love and nurture these little ones in the faith.
Jr. Kidmin

"Training children as they grow in the Lord…" We believe that it is essential that our children receive teaching at a very early age. We incorporate music, coloring, puppets, and hands-on activities that help children ages 3-5 cultivate an understanding of God's Word. They meet every Sunday morning at 11 am for this special time of learning.
Kidmin

During the Sunday Morning Service time our children have the opportunity to be placed in age-appropriate ministry settings, which aim to mirror the main adult gathering. For children grades K-5th, Day by Day Kids provides a high energy worship experience filled with kid-relevant activities such as games, songs, puppets, clowns, skits, and more on one hand, and preaching/teaching, giving opportunities, and structure on the other. Psalm 127:4-5
Girls Club

Girls Clubs provide exciting learning experiences through personal development, relationship skills, fellowship, recreation, merit badge studies, and group activities in a Christian atmosphere for girls. They exist for the purpose of:
・Encouraging growth in Christ
・Developing personal character
・Discovering ways to serve others
・Providing Christian fellowship and recreation
・Winning peers for Christ
They meet each Wednesday at 7 pm. One exciting event for girls all over South Georgia is an annual Jamboree in Tifton each year. The Girls Club is divided into the following classes:
・Bluebelles. Primary girls (grades K-2nd) are provided exciting learning experiences through the achievement series, Bluebelles Bible Investigations, merit badge studies, and group activities.
・Joy Belles. Junior girls (grades 3rd-5th) are provided group activities, an exciting achievement program Journeys With Joy Belles, and merit badge studies.
Boys Clubs

Boys Clubs are a ministry geared to boys ages K-5th grade. They meet each Wednesday night at 7 pm and learn Scripture from the Word of God,. They strive to gain insight about our Church of God heritage, understanding on how to become good stewards, as well as having physical activities that may include tool crafts, fire crafts, camping crafts, hunter safety and other exciting activities that help them on the journey of life.
Sonbeams & Lil' Sweethearts

Sonbeams/Lil Sweethearts is a boys and girls club for 3-5 year olds. It is our belief that applying age-appropriate concepts with spiritual ideals will result in a firm foundation of learning. This class is designed to give these little ones the structure that they need for learning while at the same time giving them the flexibility to act their age.
Sunday Light Group
Discipleship plays a vital role in the life of Bay Harbour, especially since Christ-likeness, in all areas of our life, is our goal. We have many opportunities available for discipleship as we break up into smaller groups for a more personal time for teaching/training in the Word of God. Our classes meet on Sunday morning from 10:00-10:45. For children, there are six age levels:
Nursery (ages 6-weeks-17 months)
Toddlers (ages 18-36 months)
Preschool (ages 3-5)
Early Elementary (K-1st grade)
Primary Elementary (2nd - 3rd grades)
Upper Elementary (4th -5th grades)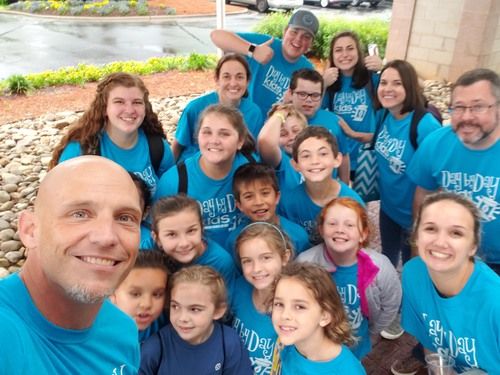 Sunday Children's Church

8:30 AM and 11:00 AM


Wednesday Boys and Girls Clubs

7 PM
We'd love to hear from you. Fill out the form below to get started.